F Major Ukulele Scale - Baritone
G-Tuning (DGBE).
View this scale in: Standard Tuning (gCEA)D-Tuning (ADF#B)Slack-key Tuning (gCEG)
The major scale is certainly the most important scale in music (at least for Western music) because it is used in many styles like Pop, Rock, Hard Rock, and Jazz. A large part of music theory and harmony in general is based on this scale and its construction.
Diagram/Chart

Staff Line Notation

Scale details
Type : Major (Ionian Mode)
Number of notes : 7
Formula : 1,2,3,4,5,6,7
Notes : F, G, A, B♭, C, D, E
Intervals : W,W,H,W,W,W,H
Degrees : F (I - tonic), G (II - supertonic), A (III - mediant), B♭ (IV - subdominant), C (V - dominant), D (VI - submediant), E (VII - leading tone)
Scale Positions
You'll find below the 5 different positions/shapes of the F Major Uke scale in G-Tuning (DGBE), along with their ascending tab patterns.
Position #1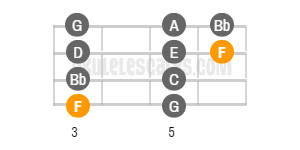 Position #2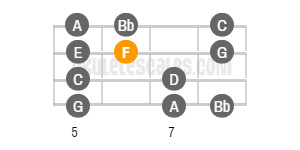 Position #3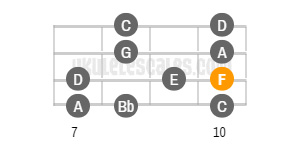 Position #4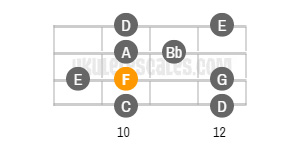 Position #5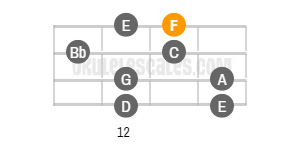 Comments
Got questions? Want to share a tip or simply talk uke? Join the conversation!